The Omega Seamaster Aqua Terra Ultimate Guide
---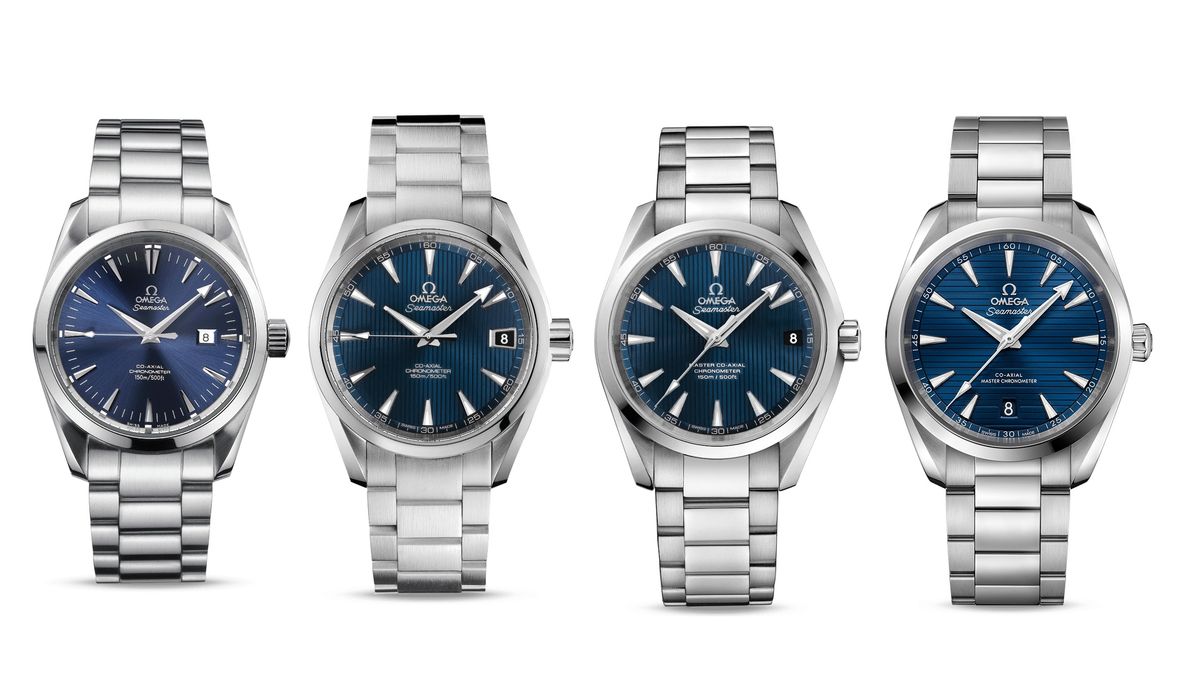 The Omega Seamaster Aqua Terra (AT) is a fantastic watch that is very versatile and is a strong candidate for your one watch collection. This watch is the perfect mix between a sport and a dress watch. It will look good on you no matter what you wear.
If we had to compare this to a Rolex model, we would say it's a mix between a DateJust and an Explorer. This is therefore in our opinion a great alternative to those Rolex models.
First released in 2003 and last updated in 2017, this watch has changed a lot over the years. The older models have a more classic and timeless design, whereas new ones are more sporty and modern-looking. You will find below all the different Omega Seamaster Aqua Terra models and their details.