Sturmanskie "Gagarin" 15J (1949)
On 12 April 1961, Russian cosmonaut Yuri Gagarin took off from Baikonur aboard the space module Vostok 1 to explore space for the first time. On his wrist is said to be a Sturmanskie. This Soviet brand was created in 1949 and its watches were produced for the Russian Air Forces only. Gagarin and his fellow pilots were issued with a Sturmanskie after graduating from the Air Force Pilot School. It is said that the model that Gagarin was supposedly wearing during his mission in space was made between 1949 and 1954. The first space watch has a manual wind 15 Jewels movement, which is a central second movement from the 1st Moscow Watch factory (1MChZ) and based on the further development of the Pobeda K-26 movement.
Ref: Sturmanskie "Gagarin" 15J 1949
Diameter: 33.00 mm
Thickness: 12.00 mm
Lug width: 16.00 mm
Caliber: 1st Moscow Watch factory 15J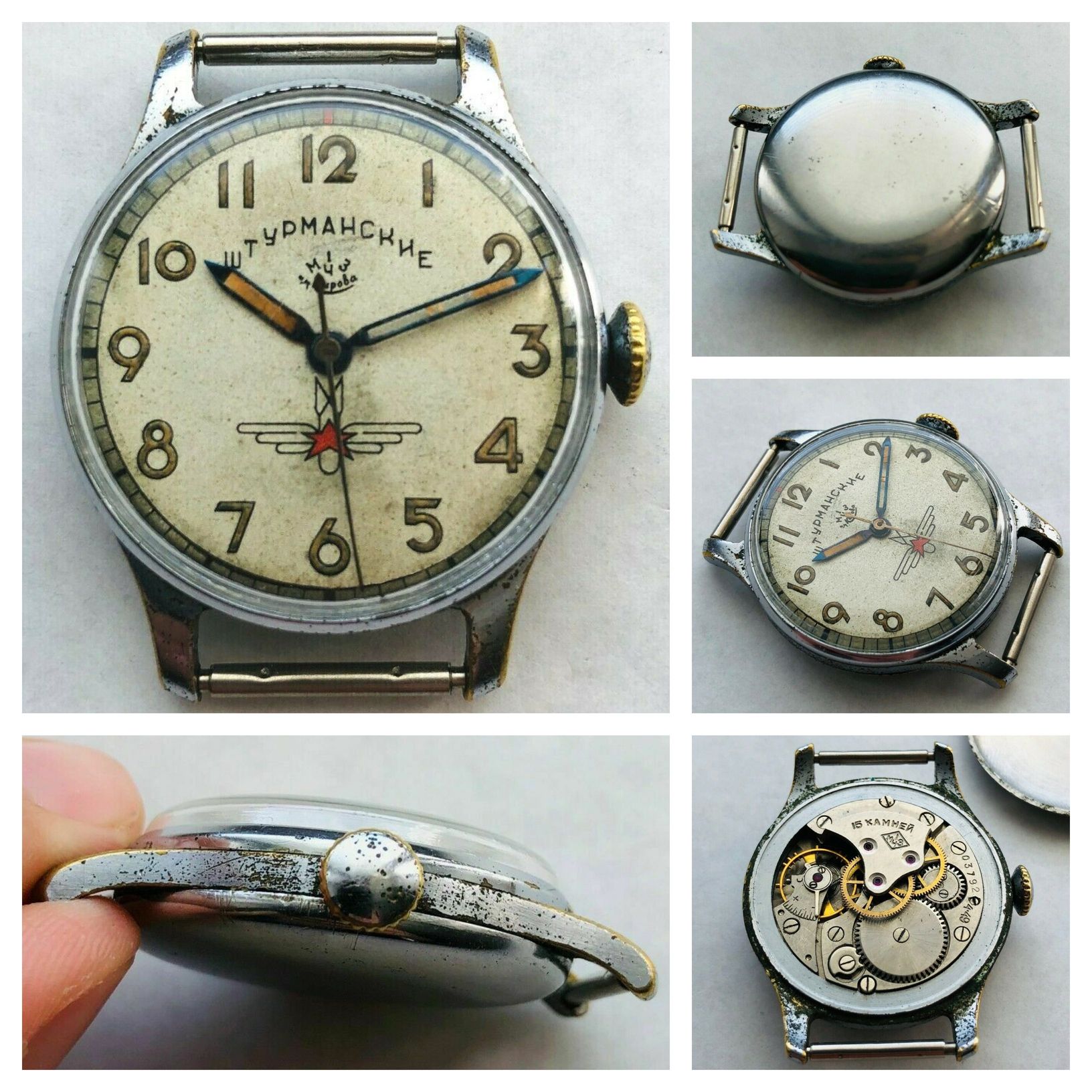 The Soviet Union purchased the machinery to produce the watch from the French watch manufacturer Lip which previously used it to produce the Lip R26 movements. Sturmanskie updated the design by adding a central second complication and a hacking feature that allowed the watch to be precisely stopped and synchronized with a given time signal.
This Russian space watch was relatively small, with 33mm in diameter and a thickness of 12mm. The Sturmanskie brand still exists today, the core aspects of the model that Gagarin wore during his space mission are still present in the latest watches produced by this Russian manufacture.
Here are 8 suggestions on eBay for the Sturmanskie "Gagarin" 15J (1949):
(scroll horizontally for more )
---
Join us!
Be part of the conversation